Dr. Kathy Gibson | Dr. Alejandra Guzman | Dr. Gilberto Garcia, Jr
---
Dr. Kathy Gibson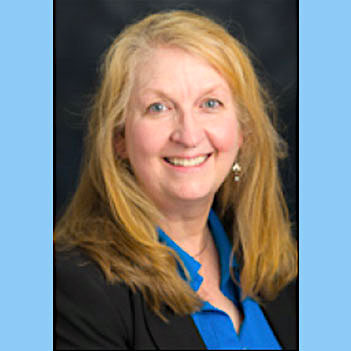 While it may sound over-dramatic to say that dentistry is my world, in a way, it is. Dentistry allows me to build a personal relationship with patients, and each patient has brought so much joy to my life. During my 32 years of practice, my patients have become part of my family, and I can't imagine coming to work each day and not hearing their laughter and seeing their smiles.
My journey to dentistry began when I was quite young—six years old! I loved going to the dentist and appreciated the detailed work, my dentist's quiet confidence, his ability to problem solve, and the chance to help people. Healthcare was the field for me!
I earned my Bachelor of Arts degree in Biology from Rice University in 1976. I did research in renal physiology and organ transplantation for several years after college, but it never fulfilled my need to work with people. So, I returned to school at the University of Texas School of Dentistry and earned my Doctorate of Dental Surgery in 1986.
Several years ago, I decided to try my hand at teaching and found that I loved it. I teach clinical dentistry at my alma mater and hope to help new dentists have the confidence and ability to love dentistry as much as I do.
My love for dentistry and my patients inspires me to continually update my education to stay up to date with a variety of procedures. I attend lectures and hands-on continuing education courses, especially crown and bridge and implants, although lately I have been taking more courses in pathology, geriatrics, and sedation.
In addition to continuing my education, I also maintain memberships in the Ninth District Dental Society, the Greater Houston Dental Society, the Texas Dental Association, and the American Dental Association to have a voice in how the government and insurance companies affect the treatment of my patients. It was my honor to be asked to join the International College of Dentists and the American College of Dentists, which are dental honor societies that promote ethics and volunteerism in dentistry.
My interest in volunteer work extends past my work in the office. I feel it is important to give of my time as I feel I have been given much in my life. I spend time working with the dental societies and Rotary charity events. I have been the editor of the Ninth District newsletter for 30 years and just became the assistant journal editor for the Greater Houston Dental Society this year. I serve as Secretary for my Rotary and Secretary-Treasurer of the Rotary Foundation, with which I have been involved for more than 25 years.
I am native East Texan, having been born in Longview. Both my parents and my husband's parents were in the military, so we traveled a lot as kids. Houston is my home, and this is where I have lived the longest in my life.
My patients get to hear about my family frequently. Many of them have met my husband, my daughters, my granddaughter, and my grandson. I think they get a kick out of hearing the adventures of our menagerie of five dogs and two cats as well.
It seems like I am always working. If I am not at the office, then I am usually teaching or serving on committees at the dental school. If I take a true day off, I love to spend time at my house gardening, doing needlepoint, and playing with the pets. My husband and I have also been doing a lot of traveling the last few years. I have a hard time doing nothing; there is so much to do and so little time!
---
Dr. Gilberto Garcia, Jr.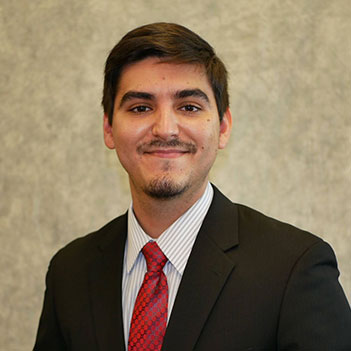 Dr. Garcia was raised in Rio Grande City, Texas. He attended The University of Texas Pan American where he graduated Summa Cum Laude with a Bachelor's degree in Biology. He then attended The University of Texas School of Dentistry to earn his Doctor of Dental Surgery. The year after graduation, Dr. Garcia continued his education with a one-year General Practice Residency at UTSD. Upon completion of his GPR, Dr. Garcia began to volunteer at UTSD as a Clinical Assistant Professor.
Dr. Garcia currently practices General Dentistry in the South Houston and Galveston area. He is committed to providing the best possible care to his patients. For those with dental anxiety, Dr. Garcia can provide nitrous and moderate enteral sedation. This allows for a more relaxed and controlled dental appointment.
Growing up, Dr. Garcia always knew he would find himself practicing dentistry. From a young age, every school assignment or question of "What do you want to be when you grow up?" always had the same answer, "A dentist." There was never any doubt or other dream to pursue another profession, he simply knew dentistry was meant for him. This certainty was further solidified when he began to care for his own patients.
In his time off, Dr. Garcia enjoys reading, movie theaters, tennis, and cooking.